Coding Basics for Kids and Teens from 8-15 years
In the basics programming course, you will learn all about programming. This is not just about listening but about being able to do it yourself. We teach you the basics and intensively train the most important programming concepts. You will write your own code for your own programmes. Mini games for iPad? A chatbot to create to-do or shopping lists? Get creative, wake the hacker inside you and make your ideas come true!
Our Basic Programming Courses
Basics Programming Course for Adolescents

Adolescents from the age of 12 will start their careers as programmers right here! The course is aimed at beginners and teaches the basic concepts of programming over the course of 30 lessons. In this course, we work with the programming language Swift.
The concepts taught are universal, so after the course has finished, acquiring another popular programming language such as JavaScript, Java, Python, PHP, and C# is only a stone's throw away!
Theory: Basic Concepts
We train the most important concepts with playful programming puzzles. Among other things, the participants will learn how to use loops, variables, functions, and conditional instructions in their own programmes.
Practice: Project Work
The participants will get going in the very first lesson and write their first programme.
Under the guidance of our coaches, they will continue to create numerous small projects such as animations, number games and mini games. Time and again, there is also an opportunity to put their own ideas into practice. In this way, the concepts just learned are deepened and participants´ own problem-solving skills are trained.
NEW: Final Project with AR (Augmented Reality)
At the end of the course, the students will be introduced to the programming of augmented reality. In this context, they will learn how to use freely available information to implement their own ideas and transfer existing knowledge to new environments. Of course, we won't forget to have fun! The latest AR project does demand all of the participants' skills as programmers, but they can then fight against each other for the highest score in the newly programmed challenge.
Repetition
To ensure sustainable learning success, we repeat the material we have taught in a targeted way every day in reflections and small quizzes. In this way, we ensure that the participants can apply what they have learned in different contexts even after the course.

After this course, the participants will be fully prepared to master further challenges in our advanced Game Design and Robotics courses, or to tackle their own projects.

Swift (Programming Language)
We programme with the professional programming language Swift. Developed by Apple, Swift is easy to understand and is, therefore, particularly suitable for beginners without losing any professionalism. Many well-known iOS apps, such as the Firefox browser, are completely written in Swift.
Further Information

iPads with a keyboard are provided free of charge for the duration of the course.


The projects can be downloaded to your iPad on the last day.

Lunch is included.

Course locations

Zurich Stadelhofen:
Zurich Bellevue:
Zurich Kreuzplatz:
Dates and Courses
---
Schulbegleitend
Samstag, 08:45 - 14:55
Zürich Stadelhofen
03/05/2022 - 04/02/2022
---
Feriencamp
Mo - Fr, 08:45 - 14:55
Zürich Stadelhofen
02/14/2022 - 02/18/2022
---
Mo - Fr, 08:45 - 14:55
Zürich Stadelhofen
02/21/2022 - 02/25/2022
---
Basics Programming Course for Children

Here, children from the age of 8 learn to programme over the course of 20 lessons! This course is aimed at beginners. The varied lessons are structured as follows:
Introduction: Each new programming concept is introduced with a brief discussion and explained by everyday situations.
Activity: On paper, on the iPad and in the group, the children will develop and explore the basic concepts of programming and deepen their understanding.
Programming: The children use the programming concepts in playful tasks on the iPad. They will experiment with visual code blocks as they solve increasingly difficult programming puzzles.
Reflection: After each lesson, questions and suggestions about the concept are discussed and the children are given time to document their learning progress.
Programming Language Blockly
We use the visual programming language Blockly, developed by Google, to teach children how to programme. It consists of coloured blocks, each representing a command. This means users don't have to type every line themselves; the desired commands are simply dragged into the programme.
Further Information

Development environment: Tynker
iPads are provided free of charge for the duration of the course.
Course Locations

Zurich Stadelhofen:
Zurich Bellevue:
Zurich Kreuzplatz:
Dates and Courses
---
Schulbegleitend
Samstag, 08:45 - 12:00
Zürich Stadelhofen
03/05/2022 - 04/02/2022
---
Feriencamp
Mo - Fr, 08:45 - 12:00
Zürich Stadelhofen
02/14/2022 - 02/18/2022
---
Mo - Fr, 08:45 - 12:00
Zürich Stadelhofen
02/21/2022 - 02/25/2022
---
What you learn with us
Programming

: You can write working computer programmes with loops, conditional instructions, variables, and functions.



Media use: you can fix problems with computers and computer programmes on your own. (Systematic debugging, help function, research).

Computational Thinking: You can create step-by-step instructions for solving difficult problems.

After completing the basics programming course, you can take the Game Design or Robotics advanced courses.
3 good reasons why YOU should learn programming
Programming is fun! You can be creative and bring your own ideas to life.

In our Basics courses you will already learn about the world of programming from various angles. As the level progresses, you will be able to access more comprehensive and powerful tools that you can use for your projects.

Programming teaches logical thinking and problem-solving skills. You will notice that other school subjects such as mathematics and languages are much easier to learn if you have basic programming skills.
Programming is an important skill in today's world. It will make your daily life, your studies and entering the world of work much easier.
More reasons why programming is so important in today's society can be found on our blog series: Programming for children and adolescents
Badges
Once you have completed a Basics course, you will earn one of the following badges: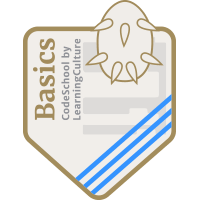 Budding Coder
Awarded in Basics 8-11y
Junior Coder
Awarded in Basics 12-15y
Coaches
We carefully select our CodesSchool coaches according to strict criteria. Many years of programming experience is a must! Many of our coaches bring a background in engineering at ETH Zurich and extensive teaching experience. The following coaches teach the Basics courses with great enthusiasm and commitment: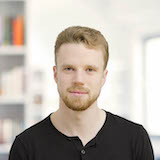 Tobias Geisler, BSc Electrical Engineering, ETH Zurich, Head of CodesSchool
From the calculator in school to the professional development of sophisticated web apps. Tobias has already explored the vast world of programming from various angles. While he never ceases to learn, he passes on this experience with a lot of passion in the programming lessons.
Tobias teaches programming and Game Design for 8 to 15-year-olds.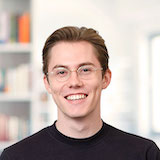 Jodok Vieli, BSc Computer Science ETH Zürich
Jodok has acquired programming experience at Disney Research, among others. He truly believes that everyone should have basic knowledge of programming. Even those who are only familiar with the basic concepts see the world in their own way.
Jodok teaches programming and Game Design for 12 to 15-year-olds.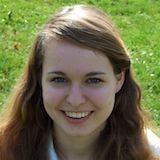 Greta Markert, MSC ETH Pharmaceutical Sciences
Greta started programming at the beginning of her studies. Since then, it has become an integral part of her daily life and work. She would have liked to have learned programming at school, especially as a child without any computer experience. That is why she is particularly committed to teaching courses for young girls.
Greta teaches programming for 8 to 15-year-olds.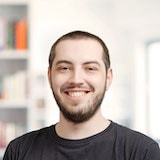 Alain Kohli, BSc ETH Electrical Engineering (student)
Alain is a programming coach and shares his passion with others in an exciting and realistic way. Through his professional experience, he can support his explanations with examples from real-life.
Alain teaches programming for 12 to 15-year-olds.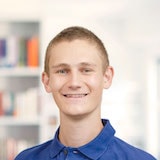 Benjamin Unger, BSc ETH Mathematics (student)
Benjamin has been fascinated by the inner workings of the computer since his childhood. This is why he studied exactly how processors work from the ground up. As a Matura project, he developed his own 8-bit processor and since then, he has been unable to keep the sophistication of computers to himself. Benjamin likes to share his thirst for knowledge for programming in the CodeSchool courses.
Benjamin teaches programming for 8 to 11-year-olds.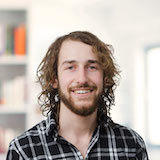 Florian Feuchter, Secondary School Teacher (student)
Florian programmed for the very first time in primary school using Scratch. Whilst training to become a secondary school teacher at the University of Education Zurich, Florian learned how important it is to awaken interests in children as early as the development phase. Since then, he has been working as a programming coach. There is no doubt for him that computer science is an area with a great future.
Florian teaches programming for 8 to 11-year-olds.
Customer Testimonials
"Gregor thoroughly enjoyed the course and enjoyed taking part in the lessons. He would like to take part in the robotics course as soon as possible. I´m going to follow your learning programme attentively and am happy to contact you again if I see additional, suitable courses. Thanks again for the course, Gregor loved it."
Schmid Obrist Family
"The programming course actually exceeded my expectations. Everything was really cool, and I know now that I want to become a programmer."
Kevin, 15 years old