Robotics Course for Adolescents (12-15 years)
From the factory to the operating room - robots are already doing so many tasks for us today. In this course, you will learn how to programme robots. We discuss real problems from the everyday life of the future. How do you programme a robot with a distance sensor to automatically avoid obstacles, like a self-driving car? How do you use infrared communication to prevent robots from crashing into each other in confined spaces, as it risks happening in a drone swarm?
Get ready for a lot of tricky challenges. Can you solve them all?

This course is challenging and requires programming knowledge. First, visit our Basics Programming Course, to learn programming. If you already have programming experience, you can start the robotics course as soon as you have completed a short assessment. Register for the assessment with the secretariat by calling: 044 520 81 19 or e-mail programmieren@learningculture.ch.

Our Robotik Kurse
Robotics for Adolescents
Here, adolescents aged 12 and over deepen their programming skills and learn to programme a robot!

Over the course of 30 lessons, adolescents will learn to build and programme their robot, the mBot, on the Arduino platform. They will breathe life into the mBot. With every line of code, it becomes more and more intelligent. The participants will read data from the various sensors of the robot, save it in variables, process it with functions and programme different behaviours for different events with conditional statements.
If the mBot is able to avoid an obstacle at the beginning, it now finds out from various labyrinths independently, solves increasingly difficult challenges and plays sound.
Finally, the participants will solve complex problems of swarm behaviour and programme the robots in such a way that they do not block each other even in the narrowest of spaces.


Weitere Informationen

Prerequisite: Basics Programming Course or comparable prior knowledge

Programming on your own laptop, laptop rental on request

Lunch is included
Course Location

Zürich Stadelhofen:
Dates and Courses
---
There are currently no courses available in this category.
---
What you will learn with us
Programming: you can use variables, conditional instructions, and functions to read data from sensors and write programmes that respond sensibly to unexpected inputs.

Hardware: you know how a computer works and can explain in particular the role of the processor, memory, and operating system in the computer system.

Algorithms: you can compare and evaluate different algorithms to solve the same problem (e.g. linear and binary search, sorting method).

Coaches
We carefully select our CodesSchool coaches according to strict criteria. Many years of programming experience is a must! Many of our coaches have a background in engineering at ETH Zurich and extensive teaching experience. The following coaches teach the robotics courses with great enthusiasm and commitment: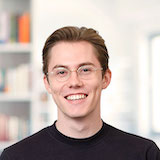 Jodok Vieli, BSc Computer Science, ETH Zurich
Jodok has programming experience at Disney Research, among others. He truly believes that everyone should have basic knowledge of programming. Even those who are only familiar with the basic concepts see the world in a different way.
Jodok teaches Robotics for 12 to 15-year-olds.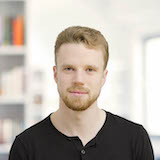 Tobias Geisler, BSc Electrical Engineering, ETH Zurich
From the calculator in school to the professional development of sophisticated web apps. Tobias has already explored the vast world of programming from various angles. While he himself never ceases to learn, he passes on this experience with a lot of passion in the programming lessons.
Tobias teaches Robotics for 12 - to 15-years-olds.