BMS Exam Preparation (ZAP3)
in Zurich
Have you set yourself the ambitious goal of obtaining your vocational Matura? Then LearningCulture is the right place for you. In the heart of Zurich, our BM2-courses help you to optimally prepare for the entrance exam with a well-thought-out programme and the very best teachers.
Coronavirus: Our courses are expected to take place on site and in person.
Our BM2 Courses
What makes our courses stand out
LearningCulture Lehrmittel
For our BMS courses, we have developed our own teaching material that deals precisely with the theory and exercises that are relevant for the BMS exam. The teaching material is divided into two books for each subject: Grundlagen and Prüfungstraining. The structure of the teaching material is clear and understandable with theoretical parts, concise memory aids and numerous exercises for deepening your knowledge. You can view the teaching material here:
Professional Course Instructors
All our teachers are selected according to the LearningCulture Quality Guidelines and trained on the current requirements of the exam by our pedagogical director Balz Müller. We aim to ensure you that our BMS instructors are motivated, committed and make your exam success their own goal.

Meet some of our course instructors: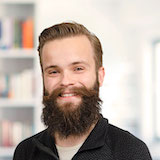 Joris van der Meulen – Mathematics
Joris is a trained Gymnasium teacher in mathematics. He understands the difficulties that the students face. With his open-hearted manner and well-thought-out methodology, he answers all questions and solves problems together with the students. He succeeds by being able to show that mathematics is not as difficult as it appears.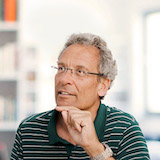 Balz Müller – German
Balz has many years of experience as a teacher and headmaster at renowned private schools including Lyceum Alpinum Zuoz and Institut Montana Zugerberg. He is not only responsible for our course programmes and the training of our coaches, but also teaches German with great joy and enthusiasm in several BMS courses.

Regular Skills Assessment

In all preparation courses, we regularly check the current level of knowledge and progress of all students through skills assessments. The results show where they stand and where there is still a need for improvement.
Group Size
All course groups consist of an average of six to eight students. This gives everyone the attention they need. The coaches can adjust the learning pace to the needs of the group and thus maximize the learning experience.
Complete Support up to the Day of the Exam
Even if questions or problems arise outside of the group courses, we are always there for the students. Coaches can be reached by email and will be happy to answer any questions or uncertainties the students may have.
10% Discount on Private Lessons
For all students who want to learn more, we have a special offer: All students receive a 10% discount on our private tuition.
Customer Testimonials
"I've never been able to really get to grips with school. But for most training courses, the BMS is an elementary component. At LearningCulture, the material (especially math, as it is one of the most difficult subjects for me) was explained logically and comprehensibly. I also felt that the lessons were not as dry as they were at school. The teachers also take the time after the lesson to check essays by e-mail, to help with difficult topics or otherwise to help individually, so that the material is retained effectively. In my opinion, this is a top course for anyone who needs it."
Lele Martin, BMS Preparation Course All-in-One 2020/21 (Google Review)
"Super coaches, super course. Everyone was very friendly and I learned a lot. I would definitely recommend it to others!"
Rim Afra, BMS Preparation Course All-in-One 2019/20 (Google Review)
"Patrick started the BMS preparation course last Saturday. He is really satisfied and feels that he has a much better understanding of the different subjects. He is motivated and even remains seated at the table to learn. I am very happy with his progress and how everything has gone. Thank you to the teaching staff for your commitment and for helping my son Patrick."
Ms. Durand, mother of Patrick, BMS Preparation Course All-in-One 2018/2019
"I have never been to such a great school! The organisation was superb, the teachers were fantastic, and the learning material was exceptional! I highly recommend!"
Louana Rappersberger, BMS Preparation Course All-in-One 2018/2019 (Google Review)
"It was a very instructive and varied class."
Yves, BMS Preparation Course All-in-one 2017/2018
"I attended a BMS preparation course for four Saturdays. It was perfect for people like me, who do everything at the last minute. It was really well prepared, and I passed the entrance exam for BM2 with a score of 5.5!"
Andrin Bisig, BMS Crash Course 2017/2018 (Google Review)
"There is plenty of time for guidance and for the students to ask any questions. The course had excellent teachers and great classmates."
Ivanka, BMS Preparation Course All-in-One 2017/2018