BM1/FMS-Exam Preparation (ZAP3)
in Zurich
After the 9th grade of secondary school, particularly motivated students can attend the FMS (Fachmittelschule) or the BM1 (Berufsmatura), which accompanies their apprenticeship. To do this, they must first pass the Zentrale Aufnahmeprüfung (ZAP3), which tests their knowledge of the secondary school material in German and mathematics. Their knowledge must be above average in order to pass the exam.
With the well-proven and successful LearningCulture course programme, we provide our students with the knowledge and confidence they need to achieve this ambitious goal.
Coronavirus: Our courses are taking place on site and in person.

Our BM1/FMS-Courses
What makes our courses stand out
LearningCulture Lehrmittel
For our BMS courses, we have developed our own teaching material that deals precisely with the theory and exercises that are relevant for the BMS exam. The teaching material is divided into two books for each subject: Grundlagen and Prüfungstraining. The structure of the teaching material is clear and understandable with theoretical parts, concise memory aids and numerous exercises for deepening your knowledge. You can view the teaching material here:
Professional Course Instructors
All our teachers are selected according to the LearningCulture Quality Guidelines and trained on the current requirements of the exam by our pedagogical director, Balz Müller. The coaches selected to teach the BM1/FMS courses are very familiar with the examination requirements and can motivate students to perform at their best.
Especially for the 9th grade age group, it is very important to develop a sense of team spirit in order to be able to achieve the set goal of passing the ZAP3-exam by learning together.

Meet some of our course instructors: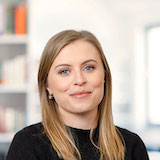 Elena Eremin
– Mathematics
Thanks to her experience as a teacher with additional training in special education, Elena, who has a master's degree in Pedagogy, is extremely patient and precise when it comes to teaching difficult theory. For students at all levels, she always has a helpful explanation at hand when the variables become a bit of word jumble for them.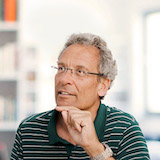 Balz Müller – German
Balz has many years of experience as a teacher and headmaster at renowned private schools including Lyceum Alpinum Zuoz and Institut Montana Zugerberg. He is not only responsible for our course programmes and the training of our coaches, but also teaches German with great joy and enthusiasm in several FMS courses.

Communication & Transparency
Communication with you as parents is very important to us. After the first few days of the course, you will receive initial feedback from our pedagogical directors on your child's level of performance and commitment. More feedback will be given in the middle of the course and final feedback is given at the end of the course.

Small Classes
Personal feedback has the greatest impact and really motivates our students. For this reason, all course participants are individually supervised by the coaches and are closely supported if they have any difficulties in understanding. The coaches also closely monitor the performance and progress of all students. To make this possible, we have limited the maximum size of our courses to six participants.
10% Rabatt auf Privatlektionen
For all students who want to learn more, we have a special offer: All course participants receive a 10% discount on our private tuition.
Customer Testimonials
To ensure and continuously improve the quality of our courses, we rely on feedback from parents. However, we also regularly ask our students what they think of our teaching. Some of the feedback can be read below:

"The teachers are super nice and always open to any questions. Everyone is very helpful and you learn a lot. No complaints at all, it's great!"
Rachel Norrie, Secondary School Student, FMS Preparation Course 2020/21 (Google Review)
"First and foremost, our daughter Livia passed the entrance exam to the FMS! We are totally delighted :-) The preparation course helped Livia a lot. The atmosphere was always pleasant, and the teachers were helpful and kind. The last two Saturdays in particular were extremely valuable. She was able to ask questions and filled any gaps in her knowledge. She also found the class size ideal. We found the organisation to be very good, the feedback from the teachers to Livia and us parents very prompt, motivating and easy to understand."
Jeannine Hottiger, mother of Livia, KG preparation course, March 2019
"Great, competent teachers; small group was an advantage; great atmosphere; good organisation and easy-to-understand textbooks."
Selina Gulmini, BMS preparation course, February 2020
"Our son prepared for the IMS entrance exam at the Kantonsschule Hottingen with LearningCulture. The coach analysed his level of maths and German well and filled any gaps in our son's knowledge. As parents, we were very satisfied with the system, the good scheduling in the given time frame and the communication. We also really appreciated the support for tasks at home and the advice on how to help our child. All in all, it was a well-rounded course and our son passed his test with flying colours."
Jörg Dietz, IMS private course in maths and German, December 2019