Gymi Probation Period Courses in Zurich
Congratulations, you have passed the Gymi entrance exam! However, the next hurdle is the probation period: Approximately 20% of students will not pass the probation period in the Kurzgymi and approximately 15% will not pass in the Langgymi.



Our probation period courses are designed to not only make passing the probation period easier, but also to simply minimise the stress that the students face after changing schools.

Corona-Virus: Our courses are taking place on site and in person.

Our Gymi Probation Period Courses
Langgymi & Kurzgymi Probation Period Preparation

These probation period courses are aimed at prospective Gymnasium students starting in the summer of 2021.

Mathematics – Notation & Understanding
In this course, the students will learn about mathematical concepts and challenges that will arise at the Gymi. This includes set theory, variables, systems of equations, functions, graphs, coordinate systems and more.
The focus is always on precise notation and clear understanding.
Latin – Introduction Course
After the summer holidays, many prospective Gymnasium students are already waiting for their first Latin class at the Gymnasium. Our experience shows that Latin can become a burden for many students during the probation period. This Latin course is an introduction without time and performance pressure.
Both the mathematics and Latin courses comprise 5 appointments with 4 lessons each.

Further Information

Langgymi: For prospective Gymnasium students from the 6th grade
Kurzgymi: For prospective Gymnasium students from the 9th grade

Class size: Maximum of 6 students
Subjects: Mathematics and Latin
Course Location
Personal consultation
Would you like to learn more about our teachers or speak with our pedagogical director, Balz Müller? Do you have any further questions? Please do not hesitate to contact us!
044 520 81 19 / kontakt@learningculture.ch.
Dates and Courses
---
There are currently no courses available in this category.
---
What makes our courses stand out?
Professional Course Instructors
The probation period courses are primarily about building a positive relationship with the subjects and gaining more self-confidence. Tests and grades are forgotten for the moment; understanding and enjoying learning are put in the foreground. We have chosen our course instructors accordingly. Meet some of our probation period course instructors: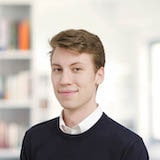 Ramon Braunwart – Mathematics
Ramon has been teaching for LearningCulture since 2014 and is one of our best maths coaches, making him the ideal choice for the probation period course. Despite his degree in physics at ETH Zurich, he has by no means lost his touch with mathematics at primary and Gymi level and is highly valued by his students.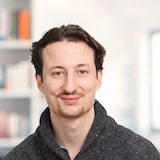 Aaron Kunz – Latin
Aaron is currently training to be a Gymnasium teacher for Latin and has a master's degree in Latin from the University of Zurich. He has been one of our most popular coaches in this field since 2013. With his years of experience as a tutor and course coach, he is able to prepare future Gymnasium students for the Latin adventure.

Communication
For the exchange, the instructors are available to answer any questions before and after the lesson. On request, a free consultation with our pedagogical director, Balz Müller, is also possible.
100% Money-Back Guarantee

We guarantee the high quality of our Gymi probation period courses. Thus, our promise to you: If you or your child are not satisfied with one of our courses, we will refund 100% of the costs if you cancel within the first two days of the course.
Customer Testimonials
We launched the Gymi probation period courses at the request of former participants of our Langgymi preparation courses. We wanted to know if we were doing our job well so we kindly asked students and parents for comments. Some of the feedback can be read below:
"I highly recommend this course. I find you learn much less at school and you can learn A LOT in the preparation course!"
Julia, prospective Langgymi student, probation period preparation, Summer 2018
"My two sons are really enjoying the course, and both say that they are learning so much that they would like to extend the course with private lessons with Mr. Braunwart."
The Rohner family, probation period preparation, Summer 2018
"The first few days of the course went very well – as always, the coaches are great, and my daughter said that she gets a lot out of the lessons and feels very well taken care of."
The Zimmermann family, probation period preparation, Summer 2018
"Above anything else, the course helped my daughter mentally. It took away her fear of mathematics at the Gymi, which allowed her to find peace of mind. "
Mr Salerno, probation period preparation, Summer 2018