Kurzgymi Exam Preparation (ZAP2)
in Zurich
For students to attend the Kurzgymnasium or the Handelsmittelschule (HMS) after 8th or 9th grade (Sekundarschule), they need to pass the "Zentrale Aufnahmeprüfung". This is an ambitious goal because it requires above-average knowledge of the subject matter of German and mathematics of the secondary level.
Our tried and trusted LearningCulture course program allows the students to gain the necessary knowledge and confidence to achieve their goal.

This course aims at students in 8th and 9th grade who want to attend the Kurzgymnasium or Handelsmittelschule. Students from the 6th grade of the primary school, please, visit this page: Langgymi Course (ZAP1).
Coronavirus: Our courses take place on-site and in-person

Our Kurzgymi HMS- Courses (ZAP2)
What makes our courses stand out
Course management
All our teachers are selected according to the LearningCulture quality guidelines and trained by our pedagogical director Balz Müller to meet the current requirements of the exam. For the assignment to the Kurzgymi-courses, we attach particular importance to the fact that these are motivating, sensitive and patient teachers. Especially for the students in the 8th and 9th grade, it is very important to bond as a team: learning together to pass the Gymi-exam.

In the following, we present you one teacher per subject on behalf of our Kurzgymi-team: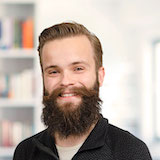 Joris van der Meulen – Mathematics
Joris is a trained mathematics teacher. He knows the stumbling blocks that lie in front of the students. With his open-hearted manner and thoughtful methodology, the students are enabled to overcome any obstacle. This way, he succeeds in showing that mathematics is not really all that difficult.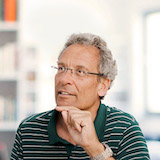 Balz Müller – German
Balz Balz has many years of experience as a teacher and head teacher at renowned private schools (Lyceum Alpinum and Institut Montana Zugerberg). He is not only responsible for our course programs and the training of our course instructors but also teaches German with great joy and enthusiasm in numerous Kurzgymi and BMS courses.

You as parents are informed
Communication with you is important to us. After three days into the course, you will receive a first written feedback on your child's performance and commitment. The second one is available halfway into the course, and the third one after the simulation test. The instructors also keep a personal "logbook" for all children, which you can access at any time.
Beispielfeedback nach 3 Tagen (PDF)
Small Groups
Individual support is essential to address the comprehension difficulties and problems of individual students and to provide direct feedback. To ensure that everyone receives as much personal support as possible from our instructors, we have limited the maximum size of our courses to six participants.
Professional teaching aids
We couldn't find teaching materials that met our needs, so we developed our own. Our Kurzgymi course books explain the topics comprehensively, give helpful tips on how to remember difficult topics and contain diverse exercises, including old exam questions. Their structure is also perfectly aligned with our course concept. See for yourself:
Parents' and students' voices
To ensure and continuously improve the quality of our courses, we rely on feedback from parents. But we also regularly ask our students for their opinion on the lessons. You can read a few replies (translated from German) here:
"My daughter found the courses very exciting. She said: "They explain the tasks in a simple way so that I understand them immediately." She got tips that she had never received at school. She would immediately go back to LearningCulture"
Fina Cendon, Kurzgymi Preparation Course 2020/21 (Google Review)
"Our son attended the Kurzgymi preparation courses. Conclusion: Good structure of the courses, motivated and empathetic teachers who convey the material well and can close existing gaps. We also appreciated the regular feedback from Mr. B. Müller on his learning progress. All in all, a well-rounded experience and 100% something we recommend. And finally: The Kurzgymi entrance exam was passed!"
Karl Zimmermann, Kurzgymi Preparation Course 2020/21 (Google Review)
"Well structured and personal support. Very good preparation for the Gymi exam, with a lot of commitment and also subsequent inquiries and offer to continue to support. Thank you very much; a wonderful all-round preparation with dedicated and empathetic teachers :-)"
Carl Meyer, Kurzgymi Preparation Course 2019/20 (Google Review)
"The learning environment was great, everyone was motivated, and despite the intense learning, we had a lot of fun. In this course, you can look at everything in detail, and the teachers really have time for your questions."
Marco Jahn, 8th grade student, Kurzgymi Entrance Exam Preparation Course 2018/19
"Alessandra attended an intensive course twice a week (autumn and spring holidays) and prepared herself with the material of LearningCulture for the Kurzgymi-entrance exam. She felt very well cared for and looked after. The in-depth discussion of the exam simulation was very valuable. It has addressed her shortcomings, and she passed the test. Thank you - a great team!"
Ursula Rotzer, Kurzgymi Entrance Exam Preparation Course 2018/19
"Dear Mr Müller. Elisa is delighted with the Gymi-preparation and very motivated. We are very happy about that! Thank you very much for your efforts and the efforts of the entire team. Best wishes, Family Romer"
Family Romer, Kurzgymi Entrance Exam Preparation Course 2018/19