Kurzgymi Exam Preparation in Zurich
This course is aimed at students in the 2nd/3rd grade of Sekundarschule.
People interested in Gymi from grade 6 of Primarschule please visit this page: Langgymi course.
Before they can attend the Kurzgymnasium students must pass the central entrance examination after the 2nd or 3rd grade of Sekundarschule. This is an ambitious goal, as they must perform above average in German, mathematics and French.

With the proven LearningCulture course programme we enable them to gain the knowledge and self-confidence they need to achieve this goal.

What characterises our courses
Course Instructors
Our coaches are experienced teachers with extensive knowledge of German, French and mathematics. They are selected according to the LearningCulture quality guidelines and prepared for the current conditions of the entrance examination.
Short profiles of our Gymi coaches.pdf
You, the parents, stay informed

Communicating with you is important to us. After three course days, you will receive the first written feedback on your child's performance and commitment. You'll get the second feedback in the middle of the course and the third after the exam simulation. The coaches also keep a personal "logbook" for all children, which you can consult at any time.
Sample feedback after 3 days.pdf
Small Groups

Individual support is absolutely necessary in order to address comprehension difficulties and problems of individual students and to provide direct feedback. To ensure that everyone receives as much personal attention as possible from our coaches, we have limited the maximum size of our courses to six participants.
Professional Teaching Aids

We could not find any teaching aids that met our requirements, so we simply developed our own. Our teaching aids for Langgymi explain the material vividly, provide simple memory aids and contain versatile exercises including tasks from old examinations. In addition, the structure is perfectly adapted to our course concept.
Langgymi math teaching material excerpt.pdf
Our Kurzgymi Courses
Was unsere Kurse auszeichnet
Kursleitung
Alle unsere Lehrer werden nach den LearningCulture-Qualitätsrichtlinien ausgewählt und durch unseren Pädagogischen Leiter Balz Müller auf die aktuellen Anforderungen der Prüfung geschult. Für den Einsatz in den Kurzgymi-Kursen legen wir besonderen Wert darauf, dass es motivierende, einfühlsame und geduldige Lehrer sind. Gerade für die Altersstufe der 2. und 3. Sek ist es sehr wichtig, dass ein Team-Gefühl aufkommt: Gemeinsam lernen um die Gymi-Prüfung zu bestehen.

Folgend stellen wir dir stellvertretend für unser Kurzgymi-Team pro Fach einen Lehrer vor: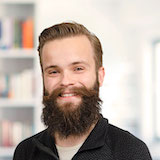 Joris van der Meulen – Mathematik
Joris ist ausgebildeter Gymnasiallehrer für das Fach Mathematik. Er kennt die Stolpersteine, welche vor den Kursteilnehmern liegen. Mit seiner offenherzigen Art und durchdachter Methodik räumt er diese gemeinsam mit den Kursteilnehmern aus dem Weg. So gelingt es ihm zu zeigen, dass Mathematik eigentlich gar nicht so schwierig ist.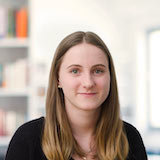 Lara Witzke – Französisch
Lara hat 2014 ihre Matura erlangt und gehört zu unseren jüngeren Lehrerinnen. Sie ist in Lausanne zweisprachig aufgewachsen und befindet sich zurzeit in der Ausbildung zur Sekundarlehrerin an der PHZH. Französisch und Sprachen allgemein gehören schon seit immer zu ihrem Alltag. Lara Witzke weiss: ohne Fleiss kein Preis. Entsprechend legt sie auch viel Wert darauf, ihre Schüler/innen zu motivieren.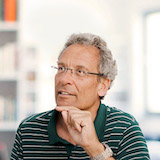 Balz Müller – Deutsch
Balz weist eine langjährige und breite Erfahrung als Lehrer und Rektor an renommierten Privatschulen (Lyceum Alpinum und Institut Montana Zugerberg) auf. Er ist nicht nur verantwortlich für unsere Kursprogramme und die Schulung unserer Coaches, sondern unterrichtet auch mit viel Freude und Begeisterung Deutsch in zahlreichen Kurzgymi- und BMS-Kursen.

Sie als Eltern sind informiert
Die Kommunikation mit Ihnen ist uns wichtig. Nach drei Kurstagen erhalten Sie eine erste schriftliche Rückmeldung zu Leistungsstand und Einsatz Ihres Kindes. Die zweite gibt es zur Kursmitte und die dritte nach der Simulationsprüfung. Die Coaches führen zudem ein persönliches «Logbuch» für alle Kinder, das Sie jederzeit einsehen können.
Beispielfeedback nach 3 Tagen (PDF)
Kleingruppen
Individuelle Betreuung ist absolut notwendig, um Verständnisschwierigkeiten und Probleme einzelner Schülerinnen und Schüler anzugehen und direktes Feedback zu geben. Damit alle möglichst viel persönliche Betreuung von unseren Coaches erhalten, haben wir die maximale Grösse unserer Kurse auf sechs Teilnehmer/-innen beschränkt.
Professionelle eigene Lehrmittel
Wir konnten keine Lehrmittel finden, die unseren Ansprüchen genügten, deshalb haben wir unsere eigenen entwickelt. Unsere Lehrmittel fürs Kurzgymi erklären den Stoff anschaulich, geben einfache Merkhilfen und enthalten vielseitige Übungen inklusive Aufgaben aus alten Prüfungen. Ausserdem ist der Aufbau perfekt auf unser Kurskonzept abgestimmt. Sehen Sie selbst hinein:
Eltern- und Schülerstimmen
Um die Qualität unserer Kurse zu sichern und laufend zu verbessern, sind wir auf Rückmeldungen von Eltern angewiesen. Aber auch unsere Schülerinnen und Schüler fragen wir regelmässig, was sie von unserem Unterricht halten. Einige der Antworten können Sie sich hier durchlesen:
"Das Lernklima war super, alle waren motiviert und trotz des vielen Lernens hatten wir viel Spass. In diesem Kurs kann man alles genau anschauen und die Lehrer haben wirklich Zeit für deine Fragen."
Marco Jahn, Sekundarschüler, Kurzgymi-Vorbereitungskurs 2018/19
"Alessandra hat zwei Mal eine Woche einen Intensivkurs besucht (Herbst- und Sportferien) und sich mit den Unterlagen von LearningCulture auf die Aufnahmeprüfung für das Kurzzeitgymi vorbereitet. Sie fühlte sich sehr gut aufgehoben und betreut. Die fundierte Besprechung der Prüfungssimulation war sehr wertvoll. Sie hat ihre Defizite aufgearbeitet und die Prüfung bestanden. Vielen Dank - ein tolles Team!"
Ursula Rotzer, Kurzgymi Vorbereitungs- und Intensivkurs 2018/19 (Google Review)
"Lieber Herr Müller. Elisa ist rundum zufrieden mit der Gymivorbereitung und sehr motiviert. Das freut uns sehr! Besten Dank für Ihre Bemühungen und die des ganzen Teams. Freundlich, Familie Romer"
Familie Romer, Kurzgymi-Vorbereitungskurs 2018/19