Langgymi Exam Preparation (ZAP1)
in Zurich
For students to attend the Gymnasium after primary school, they need to pass the "Zentrale Aufnahmeprüfung". This is an ambitious goal because it requires above-average knowledge at 6th-grade primary school level.
Our tried and trusted LearningCulture course program allows the students to gain the necessary knowledge and confidence to achieve their goal.

The offers on this page aim at the students in the 6th grade who want to attend the Langymnasium. Students in the 7th - 9th grade (Sekundarschule) may visit the following page: Kurzgymi Course.
Corona-Virus: Our courses take place on-site and in-person.

Our Langgymi Courses (ZAP1)
What makes our courses stand out
LearningCulture Course Books
We couldn't find teaching materials that met our needs, so we developed our own. Our Langgymi course books explain the topics comprehensively, give helpful tips on how to remember difficult topics and contain diverse exercises, including old exam questions. Their structure is also perfectly aligned with our course concept. See for yourself:
Professional Course Instructors
Our coaches are experienced teachers with strong didactic skills, a lot of patience and a positive, motivating personality. They are selected according to the LearningCulture Quality Guidelines and trained to the latest entrance exam conditions by our pedagogical director David Heil.
Meet two of our Langgymi course instructors: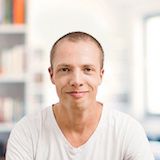 David Heil
David Heil is an expert in catering to the students' specific needs. He knows how to help them overcome their weaknesses and encourage their strengths. In addition to his extensive experience as a tutor, he also taught in a private school for 3 years.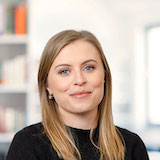 Elena Eremin
As a trained primary school teacher, Elena Eremin has been part of the LearningCulture-Team since 2018. She has taught many lessons already and is very popular among her clients. At present, she is fully focused on the Langgymi entrance exam preparations.
Communication & Transparency
The preparation for the entrance exam is a big project for your child, as well as for you as a family. We consider the direct and honest exchange with you to be an essential part of our offer. Depending on the course type, one to two parent-teacher talks with our pedagogical director David Heil are included. The course instructors are also available for questions before and after every lesson.
100% Money-Back Guarantee

We guarantee the high quality of our Langgymi Entrance Exam Preparation Courses and are proud to have achieved a referral rate of over 98% in 2020/21. That's why we promise you: Should you or your child not be satisfied with one of our courses, we will refund you 100% of the costs, provided you unsubscribe within the first two days of the course.
Customer Testimonials
To ensure and continuously improve the quality of our courses, we rely on feedback from parents. But we also regularly ask our students for their opinion on the lessons. You can read a few replies (translated from German) here:

"My daughter found the courses very exciting. She said: "They explain the tasks in a simple way so I could understand them immediately." She got tips that she had never received at school. She would immediately go back to LearningCulture."
Andi, Langgymi-Preparation Course 2020/21 (Google Review)
"Our son learned and benefited a lot during the week of intensive training and his comment after passing the exam was that this intensive learning week helped him a lot. We parents really appreciated the information after each day by mail. The materials given in class were comprehensive and very helpful. We would choose LearninCulture again anytime and highly recommend this school."
Sandra Zutter, Langgymi Intensive Course 2021 (Google Review)
"The entire week was awesome! If I always had these teachers and lessons this interesting, I'd be in school 24/7."
Alexander, primary school student, intensive course February 2018
"The exam preparation course for the Langzeitgymnasium met all our expectations. The school's atmosphere is very positive. The teacher assessed our son correctly after only a short time and gave him concrete tips. The communication with the parents was excellent and pleasant, the pedagogical director Ms. Rüede and the secretariat have been especially friendly and helpful. It was nice to see that at LearningCulture, the child's needs are met that well. For us, it's clearly the Nr. 1 in Zurich, since we've also experienced other courses. We 100% recommend this school and would definitely book another course there. Thank you very much for your help."
Erika Stifter, Langgymi intensive course 2019 (Google Review)
"Dear Ms Rüede, in short: "We are delighted and would recommend LearningCulture at any time." Mia and Samuel enjoy going to the exam preparation and have confirmed multiple times – unprompted – that they learn a lot. The concept with its assessments gives Mia, Samuel and us as parents a good idea of where they stand in terms of preparation. The regular feedback contributes to the transparency of the preparation status. The course books seem to be on a professional level. The study atmosphere in the preparation courses has been described as very focused and pleasant. When the participation on a Sunday afternoon wasn't possible, the secretariat offered us a simple alternative – without us having to pay additional fees. But to improve, criticism is necessary. Unfortunately, we cannot help in that instance, because – even after a lot of thinking – we couldn't find anything to criticize. I wish you continued enjoyment in teaching and further developing your company. Best regards."
Mr & Mrs Menzer, Langgymi entrance exam preparation course 2017/18
"Dear Ms Rüede. We would like to take this opportunity to inform you of the positive feedback Moritz has given us today, especially regarding you as a teacher. He told us that you respond well to the kids' needs. He knows that you only checked the kids in terms of their level of understanding today and that the course will get harder. He told us in his own words that he is looking forward to the next course day because he knows he can tackle even the hardest topics with you. We couldn't wish for more after the first course day! I am curious to see how this continues. The good start was very important to us. Thank you very much!"
Mr & Mrs Lehner, Langgymi entrance exam preparation course 2018/19