Preparation for the Langgymi Entrance-Exam in Zurich
The offers on this page are aimed at pupils of the 6th grade of primary school.
People interested in Gymi from 2nd/3rd secondary school please visit this page: Kurzgymi-Coursess.
Before they can attend the "Gymnasium", pupils must pass the central entrance examination. That's an ambitious goal because in order to achieve this the knowledge of the 6th grade material of Primarschule must be above average.
With the reliable LearningCulture course programme we enable them to gain the knowledge and self-confidence they need to achieve this goal.

What characterizes our courses
Course Instructors
Our coaches are experienced teachers with extensive knowledge of German and mathematics. They are selected according to the LearningCulture quality guidelines and prepared for the current conditions of the entrance examination.
Short profiles of our Gymi coaches.pdf

Our Students Give us Good Marks
In order to ensure and continuously improve the quality of our courses, we depend on feedback from parents. But we also regularly ask our students what they think of our lessons. You can read some of the answers here.
Student feedback on thematic courses.pdf
You, the parents, stay informed
Communicating with you is important to us. After three course days, you will receive the first written feedback on your child's performance and commitment. You'll get the second feedback in the middle of the course and the third after the exam simulation. The coaches also keep a personal "logbook" for all children, which you can consult at any time.
Sample feedback after 3 days.pdf

Professional Teaching Aids
We could not find any teaching aids that met our requirements, so we simply developed our own. Our teaching aids for Langgymi explain the material vividly, provide simple memory aids and contain versatile exercises including tasks from old examinations. In addition, the structure is perfectly adapted to our course concept.
Langgymi math teaching material excerpt.pdf
Our Langgymi Courses
Was unsere Kurse auszeichnet
LearningCulture Lehrmittel
Es gibt auf dem Markt keine Lehrmittel, die unseren Ansprüchen genügen, deshalb haben wir unsere eigenen entwickelt. Diese Langgymi-Lehrmittel erklären den Stoff anschaulich, geben einfache Merkhilfen und enthalten vielseitige Übungen inklusive Aufgaben aus alten Prüfungen. Ausserdem ist der Aufbau perfekt auf unser Kurskonzept abgestimmt. Sehen Sie selbst hinein:
Professionelle Kursleitung
Unsere Coaches sind erfahrene Lehrer mit ausgeprägten didaktischen Fähigkeiten, viel Geduld und einer positiven, motivierenden Persönlichkeit. Sie werden nach den LearningCulture-Qualitätsrichtlinien ausgewählt und durch unsere pädagogische Co-Leiterin Nicole Rüede auf die aktuellen Gegebenheiten der Aufnahmeprüfung vorbereitet.
Lernen Sie drei unserer Langgymi-Kursleiter kennen: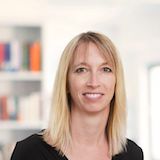 Nicole Rüede
Fast 10 Jahre Erfahrung als Primarlehrerin und die Begleitung von unzähligen erfolgreichen Gymi-Übertritten. Auf dieser Grundlage hat Nicole Rüede unsere Kursprogramme und das Lehrmittel entwickelt. Sie ist hauptverantwortlich für die LearningCulture Langgymi-Vorbereitung und steht aber auch selbst als Kursleiterin im Einsatz.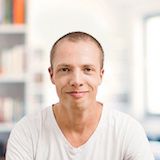 David Heil
David Heil ist ein Experte darin, Schülerinnen und Schüler genau da abzuholen, wo sie gerade stehen. Er versteht es, Schwächen zu überwinden und Stärken zu fördern. Zusätzlich zu seiner umfangreichen Nachhilfeerfahrung unterrichtete er auch drei Jahre an einer Privatschule.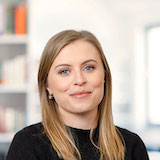 Elena Eremin
Als ausgebildete Primarlehrerin ist Elena Eremin seit 2018 Teil des LearningCulture-Teams. Sie ist bereits vielseitig im Einsatz und sehr beliebt bei ihren Kunden. Zur Zeit konzentriert sie sich voll auf die Langgymi-Prüfungsvorbereitung.
Kommunikation & Transparenz
Die Vorbereitung auf die Langgymi-Prüfung ist ein grosses Projekt: für Ihr Kind, aber auch für Sie als Familie. Wir erachten den direkten und ehrlichen Austausch mit Ihnen als einen sehr wichtigen Bestandteil unseres Angebots. Je nach Kurstyp sind ein bis zwei Elterngespräche mit unserer pädagogischen Co-Leiterin Nicole Rüede inbegriffen. Zudem stehen Ihnen die Kursleiter jeweils vor und nach dem Unterricht für Fragen zur Verfügung.
100% Geld-zurück-Garantie

Wir garantieren für die hohe Qualität unserer Langgymi-Kurse und sind stolz, 2017/18 eine Weiterempfehlungsquote von über 98% erreicht zu haben. Daher unser Versprechen an Sie:
Sollten Sie oder Ihr Kind mit einem unserer Kurse nicht zufrieden sein, erstatten wir Ihnen bei einer Abmeldung innerhalb der ersten zwei Kurstage 100% der Kosten zurück.
Kundenstimmen
Um die Qualität unserer Kurse zu sichern und laufend zu verbessern, sind wir auf Rückmeldungen von Eltern angewiesen. Aber auch unsere Schülerinnen und Schüler fragen wir regelmässig, was sie von unserem Unterricht halten. Einige der Antworten können Sie sich hier durchlesen:

"Die ganze Woche war toll! Wenn ich immer diese Lehrer und gleich spannende Lektionen hätte, wäre ich 24/7 in der Schule."
Alexander, Primarschüler, Intensivkurs Februar 2018
"Der Vorbereitungskurs für das Langzeitgymnasium hat unsere Erwartungen voll und ganz entsprochen. Die Atmosphäre der Schule ist sehr positiv. Die Lehrperson hat schon nach kurzer Zeit unseren Sohn richtig eingeschätzt und ihm dann konkrete Tipps geben können. Der Elternkontakt war ausserordentlich gut und zuvorkommend, speziell die pädagogische Leiterin Frau Rüede und das Sekretariat waren sehr nett und hilfsbereit. Es war schön zu sehen, dass man bei LearningCulture auf die Bedürfnisse des Kindes so gut eingeht. Für uns ist sie klar die Nr. 1 in Zürich, da wir auch schon mit anderen Kursen Erfahrungen machten. Wir können die Schule zu 100% empfehlen und würden auf jeden Fall wieder dort einen Kurs buchen. Vielen Dank für Ihre Hilfe."
Erika Stifter, Langgymi Internsivkurs 2019 (Google Review)
"Liebe Frau Rüede. In einem Satz ausgedrückt: "Wir sind sehr zufrieden und würden LearningCulture jederzeit weiter empfehlen."Mia und Samuel gehen grundsätzlich gerne in die Vorbereitung und haben uns schon mehrfach - unaufgefordert - bestätigt, dass sie sehr viel lernen. Das Konzept mit den Standortbestimmungen führt dazu, dass Mia und Samuel und wir als Eltern einen Eindruck zum Vorbereitungsstand erhalten. Die regelmässigen Rückmeldungen tragen ebenfalls zur Transparenz des Vorbereitungsstands bei. Die Unterlagen erscheinen uns auf einem sehr professionellen Niveau. Die Atmosphäre an den Vorbereitungskursen wird uns als sehr konzentriert und angenehm geschildert. Wenn ausnahmsweise die Teilnahme an einem Sonntagnachmittag nicht möglich war, hat das Sekretariat sehr unkompliziert eine Alternative angeboten - ohne, dass zusätzliche Kosten angefallen sind. Um sich zu verbessern, sind Kritikpunkte notwendig. Leider können wir hier nicht dienen, da wir tatsächlich - auch nach längerem Nachdenken - keine haben. Ich wünsche Ihnen weiterhin viel Freude am Unterrichten und in der Weiterentwicklung Ihres Unternehmens. Freundliche Grüsse"
Familie Menzer, Langgymi-Vorbereitungskurs 2017/18
"Liebe Frau Rüede. Wir möchten nicht versäumen, Ihnen mitzuteilen, welch gutes Feedback wir von Moritz heute erhalten haben, insbesondere zu Ihnen als Lehrerin. Er meinte selbst, dass Frau Rüede gut auf die Kids einginge. Ihm ist bewusst, dass sie heute erst geschaut haben, wo die Kids stehen und dass es noch schwieriger werden würde. Er sagte wörtlich: er freue sich auf den Kurs und dass er auch schwierige Themen mit Ihnen angehen kann. Mehr können wir nach diesem ersten Tag nicht erwarten! Bin gespannt, wie es weiter geht. Der gute Anfang war uns sehr wichtig. Vielen Dank!"
Familie Lehner, Langgymi-Vorbereitungskurs 2018/19