LearningCulture Sek 3+
From summer 2022, we will again be offering five ambitious students a 9th grade (3. Klasse Sekundarschule A) integrated preparation for the Gymi/BMS/FMS entrance exam in March 2023. Limiting it to a maximum of five students enables highly individualised teaching and targeted, sustainable support.
Goal-Oriented 9th Grade Classes
At some public Sekundarschule, there can be a lack of motivation for 9th grade students. Part of the class has already found an apprenticeship, and everyone is getting ready to leave school. Systematic preparation for further training is usually lacking. This can affect the working atmosphere of a class with different needs and expectations..
Our Sek 3+offers an alternative for target-oriented students who would like to get more from their 9th grade school year.
Focused Lessons including Preparation for Gymi & BMS/FMS
The aim of the Sek 3+ is to enable students to successfully complete secondary education and to be accepted into the Gymi or BMS/FMS. Therefore, we focus on the subjects of German and Mathematics, which are assessed in the entrance exam. However, because the probationary period remains challenging, we do not overlook the other subjects - this is to ensure that the students can safely get into secondary schools.
All students are prepared for both entrance exams and can also register for both if necessary. Daily homework and supervised homework, repetition, deepening their knowledge, and project work guarantee that the material is learned effectively and is permanently established.
Sek 3+ = 9th grade A classes (3. Klasse Sekundarschule A) + Kurzgymi and BMS/FMS preparation
Positive Atmosphere
The small group size allows the students and the teachers to quickly grow together into a strong team. This creates a positive and relaxed learning atmosphere. LearningCulture considers the well-being of the students in the classroom to be indispensable for the learning progress. We, therefore, attach great importance to a respectful and friendly togetherness in class.
In addition to the focus on the exam subjects, it is important for us to also teach interdisciplinary skills in the classroom. Skills such as learning techniques, presentation techniques, independence, teamwork, and organisational methods are developed together..

Individual Support
Due to the small group size, the teachers have enough time to teach and support the pupils individually. If individuals have any questions, afternoon lessons are available three times a week. They offer the opportunity to repeat a topic together with a teacher or to solve a difficult task together. Each student will also receive a free package of six private lessons per school year, which can be used freely. We therefore guarantee the best possible support for your child.
Communication & Transparency
For school and learning to be successful, a functioning and dynamic team is needed – this being your child, you as parents and our teachers/school management. We consider the direct and honest exchange with you to be a very important part of the Sek 3+. For this reason, you will receive weekly feedback about your child by email. We also carry out at least three parent-teacher meetings, and more on request or as needed.
Teachers and Management
In order to meet the high demands of the Sek 3+, we have selected the most successful coaches from LearningCulture as specialist teachers. All teachers have experience in preparing for the Gymi and BMS/FMS entrance exams and are familiar with the 8th grade and 9th grade. They regularly receive excellent reviews from their students and their students' parents.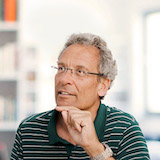 Balz Müller – German and Spaces, Times, and Societies (RZG)
As pedagogical director, Balz Müller (Dipl. Gymnasium teacher, lic. phil.) is responsible for the LearningCulture Sek 3+. With his many years of work as a teacher and headmaster at the private schools including Institut Montana Zugerberg and Lyceum Alpinum Zuoz, he brings with him the necessary experience to successfully supervise this class. He is also pleased to be able to teach Sek 3+ himself.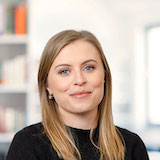 Elena Thomsen – Mathematics
Thanks to her experience as a teacher with additional training in special education, Elena, who has a Masters in Pedagogy, is extremely patient and precise when it comes to teaching difficult theory. Even at the Gymi and BMS level, she always has a helpful explanation at hand when the variables become a bit of a word jumble for students.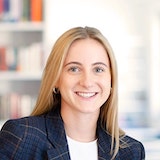 Lara Witzke – French
Lara Witzke, a Swiss certified secondary school teacher, grew up in Lausanne and has been learning French language and culture since an early age. She is highly valued by the students for her hands-on teaching style and focuses on empowering young people.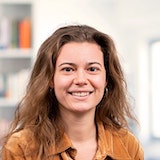 Annina Meier – English
Annina Meier (BSc English Language and Literature) is a motivated tutor, who knows how to treat her students with empathy and give them support when they need it. In London, she earned the Cambridge Certificate of Proficiency in English (C2 level) and fell in love with languages.

Tonia Willi – Nature and technology
Tonia Willi (BSc ETH Environmental sciences) is a natural scientist and true all-rounder. In the Sek 3+ she teaches nature and technology and takes on project work. She puts herself in her students' shoes and motivates them. With her open manner, she invites everyone to try even the trickiest task again with her.
Admission to the Sek 3+

Admission Procedure
In order to clarify any unresolved issues and mutual expectations, we organise an admission meeting with you as parents, your child, and our pedagogical director Mr. B. Müller. Please bring copies of the latest available semester report with you.
In order to make a careful and definitive decision, we also ask for a letter of motivation from your child after the meeting. This ensures that all five students fit perfectly into the group.
General Info
Location: Theaterstrasse 4, 8001 Zürich (directly at the Zurich Opera House)

School Year: The 39 school weeks are based on the school calendar of the city of Zurich. The school year starts on 22rd August 2022.

School Fees*: Total 24,900 CHF in four quarterly contributions of 6,225 CHF each.
Further Information: Factsheet – LearningCulture Sek 3+ (PDF)
*Please get in contact with us for financing options. You can contact our secretariat using the contact details below.
Consultation and Registration
We would be delighted if we have piqued your interest in the LearningCulture Sek 3+. If you have any questions or wish to book an appointment with the pedagogical director, Mr. B. Müller, you can use our Contact Form Sek 3+ .
Of course, our secretariat will also take your inquiry by phone or email: 044 520 81 19 / kontakt@learningculture.ch